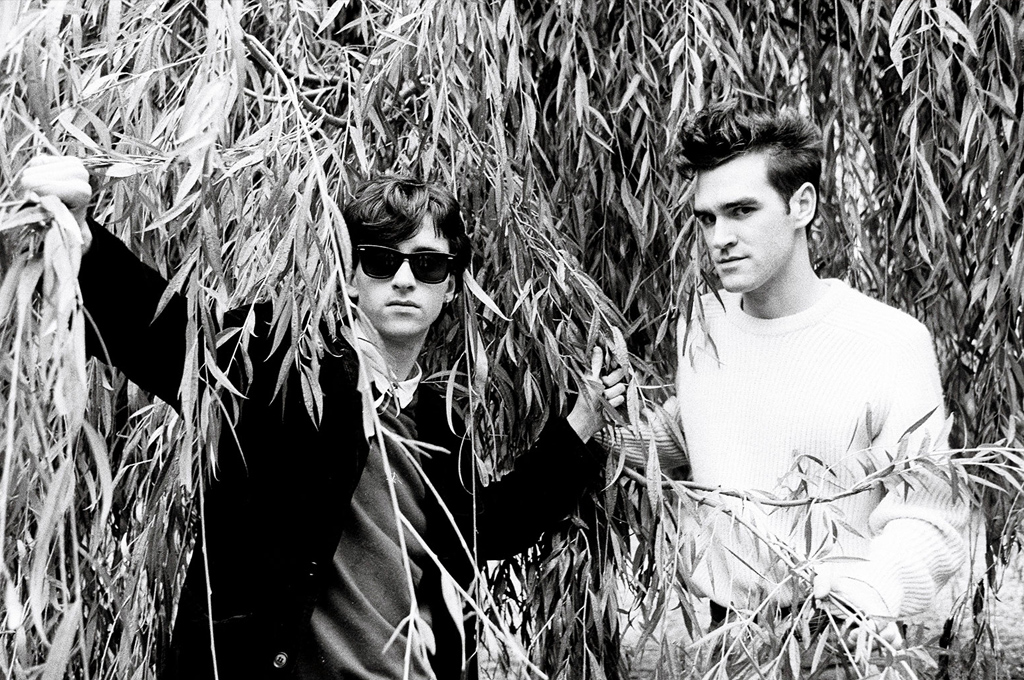 La nueva entrega reeditada del icónico disco en versión ampliada saldrá a la venta el 20 de Octubre e incluirá versiones remasterizadas y los primeros demos de algunas de sus más exitosas canciones, entre las que se encuentran la recientemente lanzada al mundo "There is a Light That Never Goes Out", junto con "Unloveable", "Money Changes Everything" y "Asleep", entre otras. La mayoría nunca antes publicadas, menos "The Boy with the Thorn in His Side", que estuvo disponible en la edición especial del Record Store Day en vinilo de 7 pulgadas.
"The Queen is Dead" estará disponible como un doble CD, en un box set con tres CDs y un DVD, y una caja de cinco LPs. Además, los sets de DVD y LP, incluyen un álbum en vivo, nunca antes escuchado, llamado "Live in Boston", que incluye trece canciones grabadas en el Great Woods Center, el 5 de agosto de 1986. El DVD también contará con The Queen Is Dead en 96kHz / 24-bit PCM estéreo y la película de Derek Jarman, "The Queen is Dead film".
En el marco de la promoción del disco, esta semana el ex guitarrista de Smiths, Johnny Marr, twitteó una foto de él con el arte de 'Sheila Take A Bow' de fondo, y escribió "Candy says 'back with news very soon'". Un fan le preguntó si habría una vuelta de los mancunianos, a lo que él respondió vetando todo tipo de posibilidad con un 'Controla tus emociones' ("Get a grip").
Candy says 'back with news very soon'. pic.twitter.com/7J2BNoQjDa

— Johnny Marr (@Johnny_Marr) 19 de julio de 2017
Desde la separación de The Smiths, en 1987, se especuló sobre su vuelta año tras año. Johnny Marr en 2016, reveló que se había reunido con Morrissey en 2008 donde discutieron la posibilidad de juntarse. De cualquier manera, tanto Marr como Moz dijeron que la reunión de The Smiths no tendría ningún tipo de sentido.
"Sabes, nunca íbamos a estar juntos por 30-40 años. No éramos REM, no éramos U2, sabes que eso no tiene sentido. Teníamos 70 canciones en el banco. Eso fue suficiente." dijo Marr.
Y el guitarrista agregó: "Voy a seguir haciendo películas y haciendo discos con otras personas, que es lo que siempre quise hacer. Así que, estoy muy contento con la forma en que todo resultó. "
La versión completa se encuentra disponible en Spotify, escuchá un avance: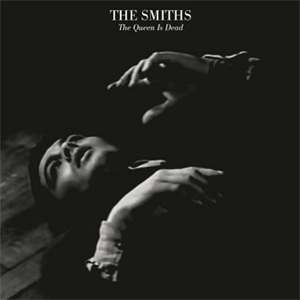 The Queen is Dead Deluxe Reissue Tracklist:
Disc 1
01. The Queen is Dead (2017 Master)
02. Frankly, Mr. Shankly (2017 Master)
03. I know it's Over (2017 Master)
04. Never Had No One Ever (2017 Master)
05. Cemetery Gates (2017 Master)
06. Bigmouth Strikes Again (2017 Master)
07. The Boy With the Thorn in His Side (2017 Master)
08. Vicar in a Tutu (2017 Master)
09. There is a Light That Never Goes Out (2017 Master)
10. Some Girls Are Bigger Than Others (2017 Master)
Disc 2
01. The Queen is Dead (Full Version)
02. Frankly, Mr. Shankly (Demo)
03. I know it's Over (Demo)
04. Never Had No One Ever (Demo)
05. Cemetery Gates (Demo)
06. Bigmouth Strikes Again (Demo)
07. Some Girls Are Bigger Than Others (Demo)
08. The Boy With the Thorn in His Side (Demo Mix)
09. There is a Light That Never Goes Out (Take 1)
10. Rubber Ring (Single B-Side) [2017 Master]
11. Asleep (Single B-Side) [2017 Master]
12. Money Changes Everything (Single B-Side) [2017 Master]
13. Unloveable (Single B-Side) [2017 Master]
Disc 3 – Live in Boston
01. How Soon Is Now?
02. Hand In Glove
03. I Want The One I Cant Have
04. Never Had No One Ever
05. Stretch Out And Wait
06. The Boy With The Thorn In His Side
07. Cemetery Gates
08. Rubber Ring/What She Said/Rubber Ring
09. Is It Really So Strange?
10. There Is A Light That Never Goes Out
11. That Joke Isn't Funny Anymore
12. The Queen Is Dead
13. I Know It's Over