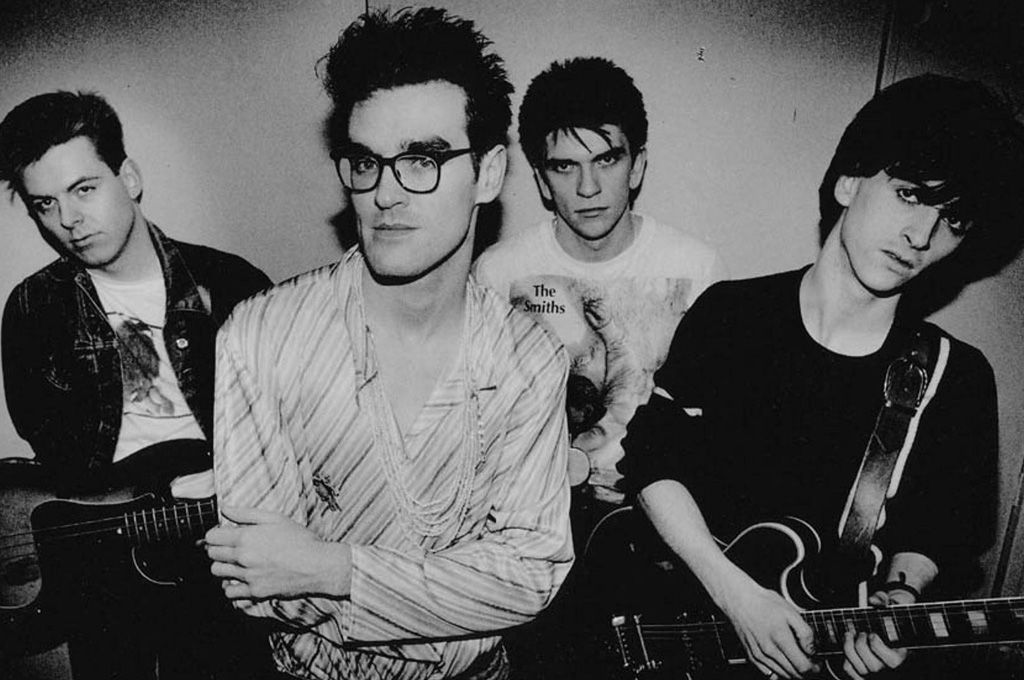 La canción estará incluida en la reedición del icónico disco de The Smiths.
Como anticipamos anteriormente, el próximo 20 de Octubre saldrá a la venta la reedición de The Queen is Dead (1986), en un formato Super Deluxe. El especial incluye canciones remasterizadas como "Bigmouth Strikes Again" y "The Boy with the Thorn in His Side", lados B y los primeros demos inéditos de "There is a Light That Never Goes Out", "The Queen is Dead", "Unloveable", "Money Changes Everything" y "Asleep".
The Smiths compartió esta semana un rare demo de la canción homónima al álbum y ya está listo para ser escuchado por streaming en Spotify. Esta grabación en vivo fue registrada en el recinto Irvine Meadows en Laguna Hills, California (Estados Unidos), el 28 de agosto de 1986.

También está disponible para escuchar la versión -anteriormente desconocida- de "There is a Light That Never Goes Out", que fue el primer adelanto de los temas inéditos incluidos en el  LP.
Todos los Lunes hasta que la reedición de The Queen Is Dead vea luz en Octubre, lanzarán una nueva canción del álbum, según informaron en su sitio web oficial.
"Cada lunes hasta el lanzamiento de la reedición de lujo de The Queen Is Dead, The Smiths lanzará una versión única de cada pista del álbum.
Comparta sus recuerdos de cada tema usando hashtags relevantes para aparecer en el sitio." Comunicaron en su página web, en el marco de la promoción del disco.
"The Queen is Dead" estará disponible como un doble CD, en un box set con tres CDs y un DVD, y una caja de cinco LPs. Además, los sets de DVD y LP, incluyen un álbum en vivo nunca antes escuchado, llamado "Live in Boston", que trae trece canciones grabadas en el Great Woods Center, el 5 de agosto de 1986. El DVD también contará con The Queen Is Dead en 96kHz / 24-bit PCM estéreo y la película de Derek Jarman, "The Queen is Dead film".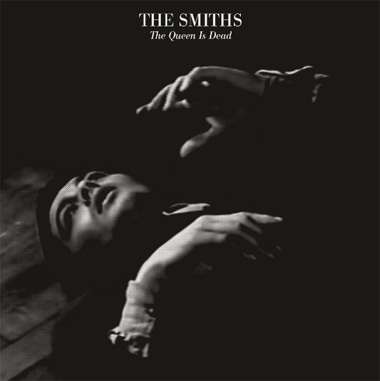 El tracklist de la edición deluxe será:
Disco 1
01 "The Queen Is Dead" (2017 Master)
02 "Frankly, Mr. Shankly" (2017 Master)
03 "I Know It's Over" (2017 Master)
04 "Never Had No One Ever" (2017 Master)
05 "Cemetery Gates" (2017 Master)
06 "Bigmouth Strikes Again" (2017 Master)
07 "The Boy With The Thorn In His Side" (2017 Master)
08 "Vicar In a Tutu" (2017 Master)
09 "There Is A Light That Never Goes Out" (2017 Master)
10 "Some Girls Are Bigger Than Others" (2017 Master)
Disco 2
01 "The Queen Is Dead" (Full Version)
02 "Frankly, Mr. Shankly" (Demo)
03 "I Know It's Over" (Demo)
04 "Never Had No One Ever" (Demo)
05 "Cemetery Gates" (Demo)
06 "Bigmouth Strikes Again" (Demo)
07 "Some Girls Are Bigger Than Others" (Demo)
08 "The Boy With the Thorn In His Side" (Demo Mix)
09 "There Is A Light That Never Goes Out" (Take 1)
10 "Rubber Ring" (Single B-Side) [2017 Master]
11 "Asleep" (Single B-Side) [2017 Remaster]
12 "Money Changes Everything" (Single B-Side) [2017 Master]
13 "Unloveable" (Single B-Side) [2017 Master]